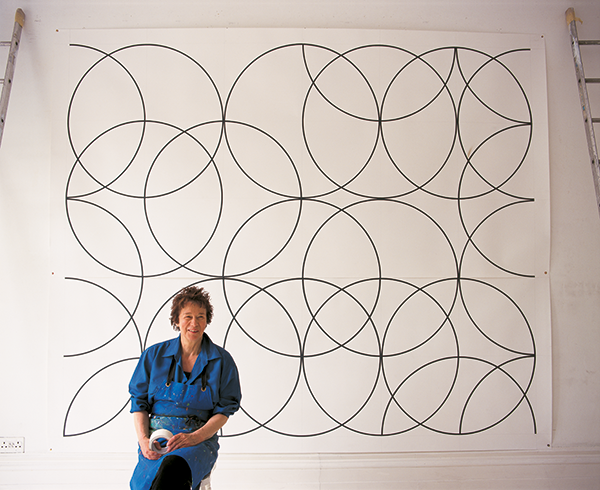 Bridget Riley, "Burnished Rose", 2012, © Bridget Riley, 2013
Portrait: © Andrew Lamb, 2013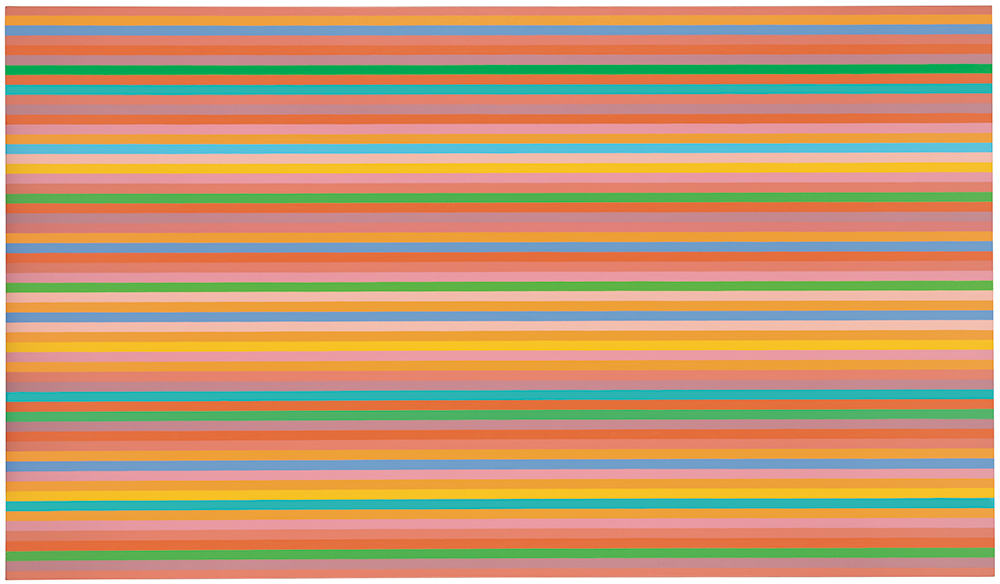 Bridget Riley was born in London in 1931 and spent most of her childhood in Cornwall. She studied at Goldsmiths College, 1949 – 1952 and the Royal College of Art, 1952 – 1955. In 1969 she won the International Prize for Painting whilst representing Britain at the 34th Venice Biennale and she holds honorary doctorates from institutions such as Oxford University and Cambridge University.
Riley was made a CBE in 1974 and in 1999 was awarded the Companion of Honour. In 2009, she was awarded the Kaiser Ring of the City of Goslar, Germany, one of the world's most prestigious art prizes and in 2011 the City of Siegen's Rubens Prize in honour of her lifetime's artistic accomplishment. In 2012, she won the Sikkens Prize in recognition of her use of colour.
Major exhibitions have included the Hayward Gallery, London, 1970 and 1992/94; a British Council touring retrospective in the USA, Australia and Japan, 1979; and retrospective exhibitions at Tate Britain, London, 2003; Museum of Modern Art in Sydney, Australia, 2005; City Gallery Wellington, New Zealand, 2005; and Musee d'Art Moderne de la Ville de Paris, 2008. Riley lives and works in London, Cornwall and France
"Creativity often comes at a price – financial instability. Art should be protected and appreciated and the Artist's Resale Right goes some way to addressing this."
Post navigation