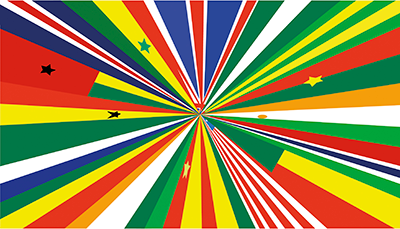 Meschac Gaba was born in 1961 in Cotonou, Bénin.
He received his art education at the studio of Gratien Zossou and worked and lived there until 1996. In that year Meschac Gaba moved to the Netherlands where he studied at the Rijksakademie van Beeldende Kunsten in Amsterdam.
He lives both in the Netherlands and Benin.
One of his most known works, the 12-room installation Museum of Contemporary African Art 1997–2002 is now part of the collection of the Tate Modern in London where it is exhibited as of July 2013.
"When my works are being resold in the Netherlands I am eligible for resale right because I reside in the Netherlands. But my fellow artists living in Benin or elsewhere in Africa are not, whereas I believe they should be, irrespective of where they live or where their work is being resold".
Post navigation