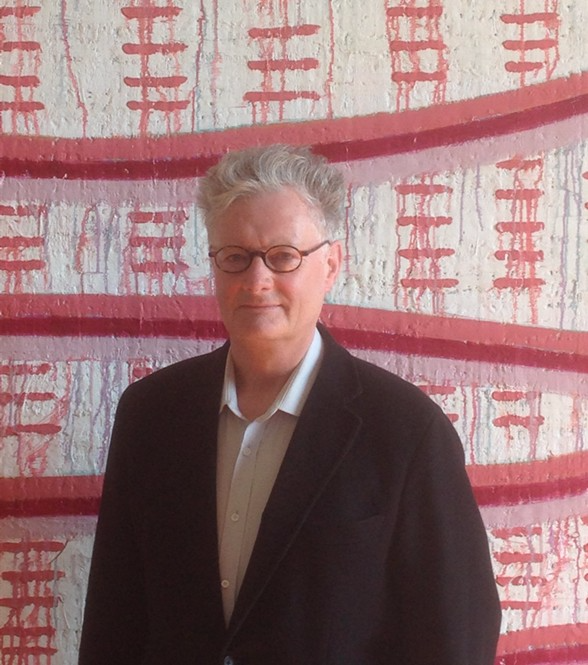 John Noel Smith "String/Ogham" © John Noel Smith oil on canvas 230cm x 290cm 2014
Portrait: © Fintan Smith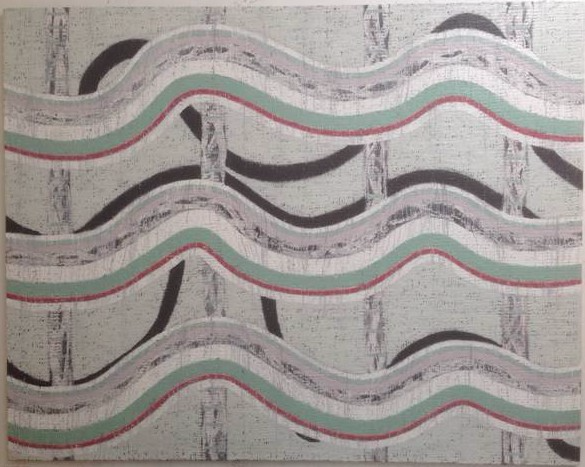 John Noel Smith was born in Dublin in 1952 and spent his childhood in the small seaside village of Malahide. He studied at Dun Laoghaire School of Art 1972-1976, followed by postgraduate studies in Universität der Künste Berlin.
He lived in Berlin for 22 years where he was an important member of its vibrant art community, returning to Ireland in 2002. He has received numerous bursaries, awards, prizes and scholarships including a Deutsche Akademischer Austauschdienst (DAAD) to Berlin Germany 1982, Nissan art project prize 2002.
The Arts Council of Ireland bursaries 1977,1982,1993,2000.
He was elected a member of Aosdana in 2005.
Major exhibitions have included solo shows in the Irish Museum of Modern Art (IMMA) 1990 and a mid term retrospective in the Royal Hibernian Academy Dublin Ireland 2002. He took part in the inaugural exhibition of the Berlinische Galerie, Museum of Modern Art and Photography, Berlin Germany 2004. He exhibits regularly in Ireland and internationally.
He lives with his family on the east coast of Ireland in county Wexford.
"Artists, like other workers deserve to work in secure and safe environments. When cooperating and exhibiting with galleries and museums they should be issued with fair and equable contracts which reflect the professionalism, time and effort which has gone into producing artworks. Likewise I consider Droit de Suite or Artist Resale Royalties to be part of this package of basic rights.
Extending these rights internationally makes sense given the global nature of the art market. It should be available to artists in all jurisdictions including the USA and China."
Post navigation