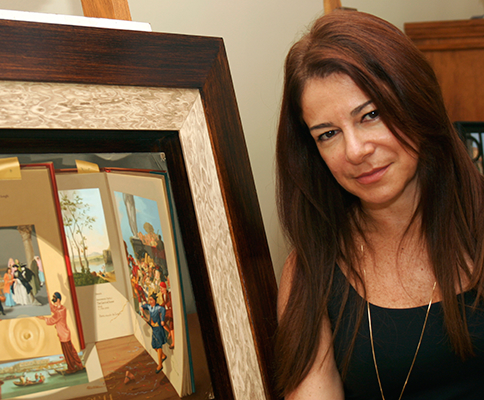 Sonia Menna Barreto, "Brasil", 2006 © AUTVIS, Brasil, 2013
Portrait : © Mucio Menna Barreto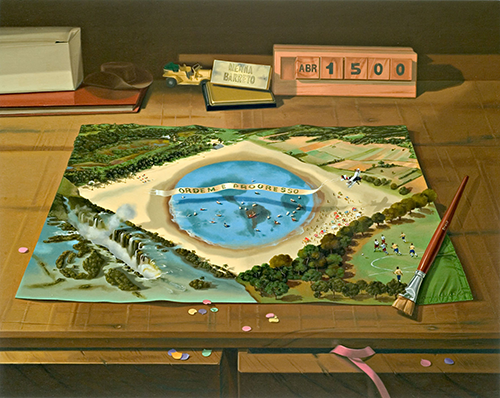 The artist Sônia Menna Barreto, has been focusing her artistic production on the expression nearest to homo ludens, the lucid man. Her creative spirit has searched for places and characters who inhabit the imagination of people of all ages.
Her technique has its origins in the Flemish painters of the fifteenth century, mixing hyper-realism with details of the French technique of Trompe L'oeil. Her works are present in private collections in the world.
For the first time ever, the artistic work of a Brazilian was made a part of the British Royal Collection in October, 2002. This is one of the most important art collections in the world. The painting "Leonard Cheshire" by Sônia Menna Barreto was presented at a ceremony at Buckingham Palace.
"It is quite significant for this issue to be tackled now here in Brazil, when Art takes a more significant step in our society. Artists and art in general should be taken more seriously. We need a more professional approach.
By building a bridge between the creation and the creator the Resale Rights give weight and merit to the one that produces an image and therefore is entitled to a royalty when the work is resold. "
Post navigation