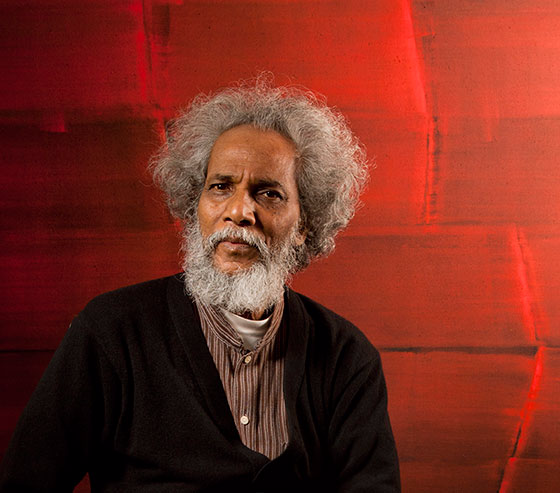 Viswanadhan, "Sans titre", 2011 © ADAGP, Paris, 2013 - Cliché : © Sylvain Rousseau
Portrait : © Tiphaine Gobeli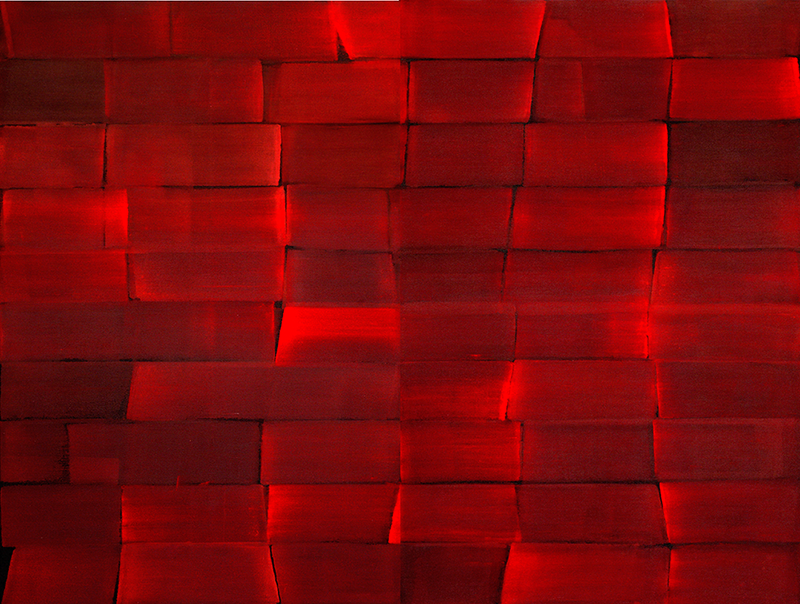 Born in Kerala, India in 1940, painter and filmmaker, Viswanadhan is one of the Founder members of  Cholamandal Artists' Village, Madras. Residing in Paris since 1968,  he has collaborated with Galerie de France, Galerie Darthea Speyer, Paris and Marlborough Gallery, New York among others.
After academic  studies and the inspiration of the great masters of modern art the re-discovery of the mutiple  indian traditions of art led him to the indian identity in the contemporary art. The color of a flower  like its geometric structure is fundamentally universal, so also the fundamental ELEMENTS which are the leading inspiration for his creative works.
"A work of Art is part of the human heritage. But the resale of an art work should benefit the artist who created it, so also his heirs. In France and some other countries which have agreed the « resale-right » (droit de suite) according to Berne Convention, when an art work is resold, the artist receives a share of the sale which makes him happy and proud of being an artist. But it is not the same in India where Art activities and related market is progressing immensly. Though the  legal system recognises the « Berne Convention » vaguely, it is not put into practice as it should. There is a basic problem in recognizing the the resale-right. In fact even the one who may point out the misinterpretation of rights could easily be sidelined…
As an artist living and practising in France I wonder whether my collegues in India are very much aware of this right which concerns them and they  might desserve to enjoy.
Making the « resale right » universal is essential. As an artist I do support the idea very strongly. By accepting it, all the countries in the world will be contributing tremendously to encourage the human creativity and the growth of its cultural values which is a significant element to the Human Right concept. "
Post navigation