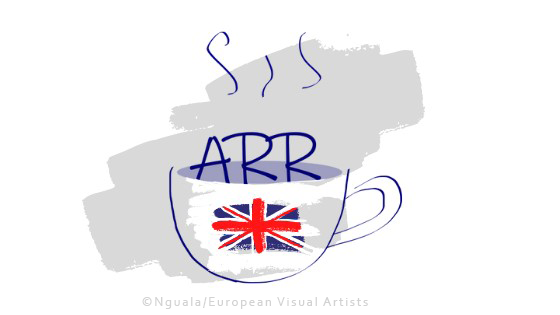 2021 has kicked off on the right foot, at least concerning the Artist's Resale Right in Europe. After a nerve-wrecking transition period and intensive negotiation which sometimes left artists fearing for the worst, it was confirmed in the final document of the UK – EU agreement released on the 24th of December 2020 that artists will continue to benefit from this remuneration.
This means that British artists will continue to receive a percentage from the resale price of their works not only in the UK but also in any other country which exercises the Artist's Resale Right. Likewise, artists from other countries will remain entitled to this remuneration when their works are resold on the British art market, provided that the right is also exercised in their own country.
With the COVID-19 crisis prolonging itself into this new year, being able to secure this kind of remuneration for artists comes as a big relief. Especially since the UK remains the world's third largest art market after the United States and China.
It is still unclear how BREXIT will affect the UK and EU art markets.  2020 already saw some irregular activity when many art market professionals massively transported their artworks from the UK into the EU ahead of the transition period deadline. This was due to the uncertainty of custom rates and taxes to be paid in future cross-border transactions which have since been clarified.
Some aspects of the market could be expected to change, such as the transportation of artworks for sale. The prosperity of the UK market was in part due to the country having the lowest tax rates on imports of artworks in the EU at 5% (in comparison, 10% in Spain) making it an important reception point for multiple artworks from the rest of the world towards the EU. These works could then circulate freely to the other member states with no extra charge. However, now only artworks originating from the UK can conserve preferential conditions. So big art exporters like China and the US could have to look for another entry point into the EU such as France, the second biggest art market in Europe, which charges 5,5 % of VAT on imported artworks.
That being said, only time will tell how the European art market will evolve with the new trade agreement measures in place and other factors such as the pandemic. But for the time being, the visual arts community can celebrate this victory for ARR.