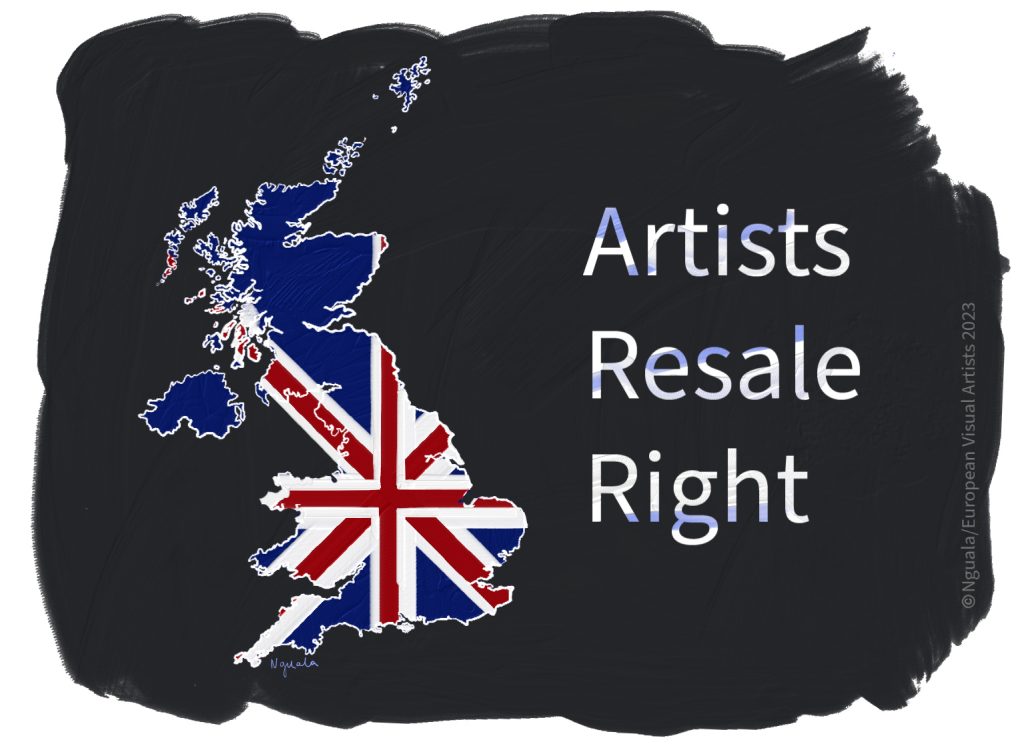 Brexit brought about waves of uncertainty on different topics, including the visual arts sector where artists did not know what would become of the Artists Resale Right (ARR) in the UK.
The REUL Bill (Retained EU laws), a bill intended to enable restatement, replacement or updating of retained EU law in the British legal framework by 31st December 2023, posed a threat to the ARR regulation which was adopted in the UK in 2006 following the 2001 EU Directive 2001/84/EC. It was easy to be thrown off on what would happen, with ARR appearing in the draft texts of free trade agreements but at the same time being included in this legislative process which rounded up 82 different Intellectual Property Rights for scrutiny.
In the world's second biggest art market, the loss of ARR would be a catastrophe, with a high impact on the livelihoods of artists. Thankfully,  the British Government recently published the list of Intellectual property laws to be retained, which includes Artist's Resale Right Regulations 2006 (SI 2006/346) and its subsequent amendment of 2011. And even though the 2009 amendment (5/2009/2792) is still set to be automatically revoked by the end of the year, there is no reason for concern since it is a minor amendment which concerned conformity with implementation deadlines set by the European Commission and was superseded by the 2011 Regulations. Therefore, it will not affect future collections of ARR.
The UK has good reason to maintain the royalty. Not only has it provided remuneration to artists and helped to foster their creativity, but it will also maintain the UK's compliance with the free trade agreements which it concluded with Australia, New Zealand, and the EU in recent years.
DACS (Design and Artists Copyright Society) which actively campaigned for and observed ARR throughout its existence in the UK, recently reported having collected 120 million pounds since 2006 and having distributed it to over 5900 artists. This proves that the royalty is a non-negligible right that will continue to benefit artists and their heirs in the UK and the rest of the world in the future.